On Dec 15, 2021 JumpStart Pakistan organized a full-day open-for-all strategic event at Jacaranda, Bahria Town, Islamabad. The event was attended by national & international celebrities, industrialists, entrepreneurs and business gurus. The program was aimed to promote entrepreneurship and create a favorable ecosystem for companies to thrive.
During the event, a special award ceremony for the most progressive member companies of Pakistan Fortune 500 Club was also carried out.. We feel great honour to share that 9xero has received the SME 10X Growth Award 2021. The award is presented to Mr Muhammad Samar Gulzar, Growth Chief 9xero by Honorable Mr Yavuz Selim Silay from Turkey.
Moreover, during the panel discussion, Chairman JumpStart Pakistan, Honorable Mr Amjad Pervez also appreciated 9xero and its management for the efforts that we have been putting to transform this brand into a global giant. 9xero has also received appreciation from various other national & international delegates. Mr Yavuz Selim, Chairman Istanbul Consulting Group, Turkey has personally invited 9xero for a potential partnership that will benefit both Pakistan & Turkey in future. We hope to bring great news for Pakistan.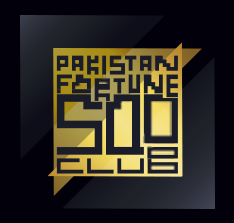 We are thankful to JumpStart and Pakistan Fortune 500 Club for the recognition and appreciation. It's not the destination but the journey that is important. For 9xero, getting recognition is not the goal but producing unparalleled great work is the goal. We are all set to push ourselves and beat our own records and transform into Pakistan's First Holistic Global Marketing Company.
Let our success make the noise!